Current Porsche Offers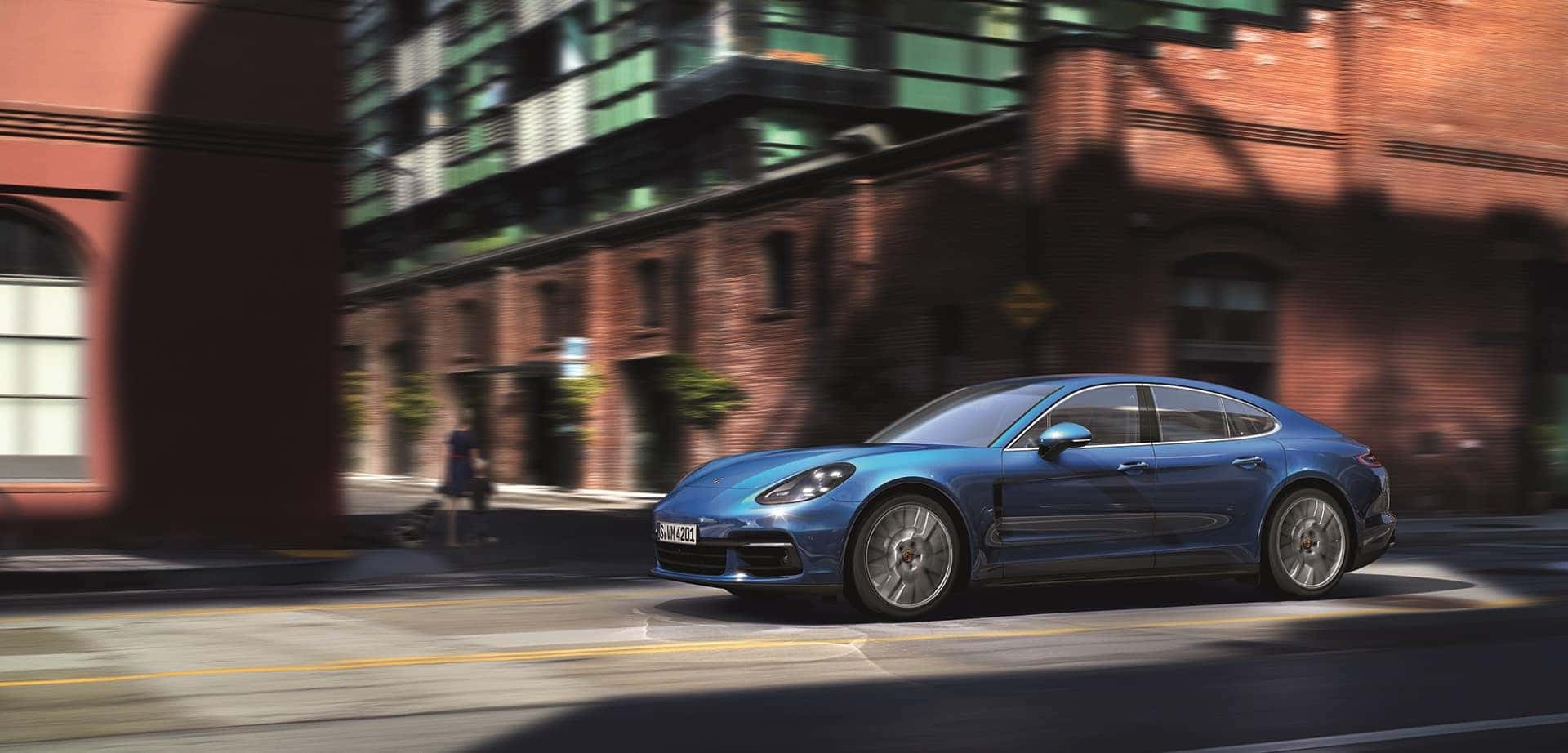 Welcome to Porsche Program
If you are currently leasing a competitive brand, you may be entitled to a payment credit of up to $4,500 through our Welcome to Porsche Program*! Based on loan approval through Porsche Financial Services a credit for up to 3 equivalent payments on your current competitive lease (at a maximum of $1,500/payment) will be applied to the cap reduction on the lease of a new Porsche. Select models apply, and all 2018 Panamera 4S and Sport Turismo models have just been added to the program. In addition, now through May 31st, Porsche is offering an additional $2,500 credit towards your cap reduction.
*Welcome to Porsche Credit equivalent to the value of up to 3 payments (at a maximum of $1,500/payment not to exceed $4,500 total). Valid on new, untitled 2019 718 Boxster, 718 Cayman, and 2018/2019 Panamera models. Competitive lease agreement must be within 180 days of maturity date OR proof of competitive lease payoff must be provided.
Porsche Pull Ahead Program
Through our 12 month Pull Ahead Program*, eligible Porsche Customers may qualify to have up to 12 remaining payments waived on their current Porsche lease when applying to lease or finance a new Porsche vehicle. See details below.
*Eligible customers must lease or finance a new, untitled 2019 model or 2018 Panamera and Macan models only. Porsche Pull Ahead program will waive up to 12 remaining payments on select 2015-2017 911, Cayman, Boxster, Panamera, Macan and Cayenne vehicles with a maximum payment of $2,500 (net of use tax). Customers whose payments are greater than $2,500 are only eligible to receive the $2,500 maximum and must pay the difference due including any applicable tax on the amount paid. PFS lease agreement must be equal or greater than 24 months Single pay lease agreements are not eligible. Past due payments will not be waived.