How to Buy a Porsche Online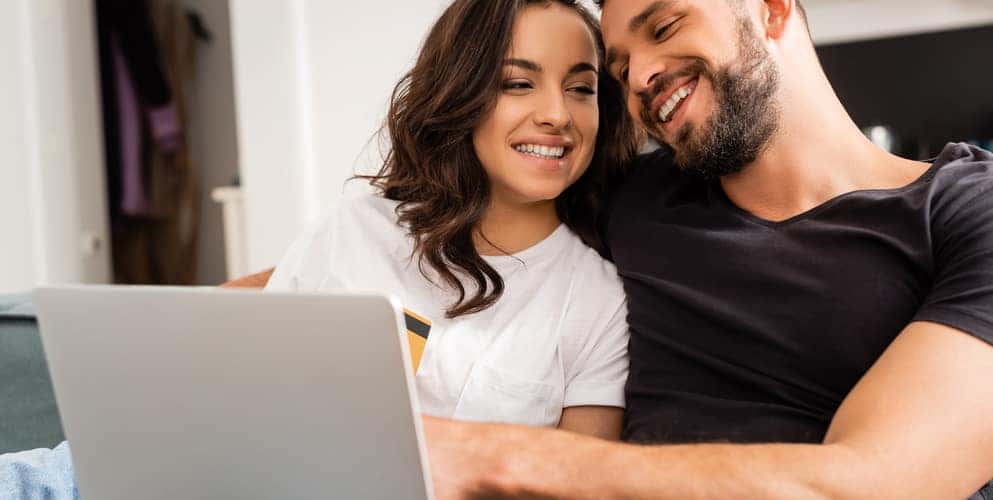 ---
---
So you've browsed our extensive online inventory and found the exact Porsche model, such as the new Porsche Cayenne Hybrid model, you'd like to see in your driveway in Westlake Village. However, you might not be able to head out to our showroom in Thousand Oaks. After all, you're certainly busy and unexpected events can seemingly throw a wrench in your car buying plans. However, you'll be pleased to know the team at our Westlake Village-area Porsche dealership can help you facilitate an online purchase and home delivery! Read on to learn more about how to buy a car online at Porsche Westlake. By using ourExpress Store, there's nothing you can't do in the car buying process from the comfort of your couch.
Get Finance Terms Personalized to You
When shopping for the perfect new Porsche sports car, SUV, or executive sedan online, our finance team offers the same high level of attention to every detail of your purchase as if you were purchasing at our dealership. After all, there's a reason we're a Porsche Premier Dealership. To determine your personalized, real-time finance and lease offers in Malibu, we'll simply inquire about your driving habits and credit history to determine a plan that's right for you.
Get a Competitive Offer for Your Trade-In
If you'd like to trade in your current vehicle, our team will be sure to give you a competitive offer based on several parameters. We take into account the local market value, your vehicle's condition, and a few additional factors. We'll help you find how much your trade-in is worth in Thousand Oaks, and the experts at Porsche Westlake will present an offer we're sure you'll appreciate. You can also use our trade-in calculator to get a rough estimate as to how much you might get to offset your new vehicle costs.
Finalize Details from Home
Our team will work with you to ensure that your new Porsche 911 or Porsche Cayenne will fit into your monthly budget. We'll help you figure out your monthly car payments whether you plan on making a down payment, offering a trade-in, or financing the whole price of your vehicle. From here we'll be able to help you account for your new vehicle costs and reach an agreement on price.
Buy a New Car Online With Porsche Westlake
Are you ready to begin your online shopping journey today at Porsche Westlake near Agoura Hills? Don't hesitate to contact us online, and we'll reach out to you shortly to get started on taking home the new Porsche you've been dreaming of. From beginning to end, we'll work with you closely to help you buy a new Porsche 100% online! Don't forget to visit our Express Store or learn more about the Porsche Panamera E-Hybrid for sale, whether you should buy or lease, and more!
Learn More With Porsche Westlake
The 2022 Porsche Cayenne is as versatile and capable as any SUV on the roads near Agoura Hills—but it's also exceptionally fast, and ready to dominate on the track. The most impressive 2022 Porsche Cayenne 0–60 time belongs to the Porsche Cayenne Turbo GT, clocking in at just 3.1 seconds! However, even if you don't opt…

The range of available 2022 Porsche Cayenne colors knows virtually no bounds. After all, in addition to being offered in a wide range of interior and exterior stock colors, the Porsche Cayenne can be configured and ordered with almost any custom color that you can imagine. Whether you plan on reserving a new Cayenne or…

With the 2022 Porsche Cayenne E-Hybrid mpg ratings at your disposal, you can enjoy more rewarding daily drives and touring experiences while limiting fuel consumption at the same time! The Cayenne E-Hybrid provides an impressive all-electric driving range along with power that will satisfy almost any driver, setting it apart from the vast majority…