The Exciting New Porsche 911 Speedster Debuts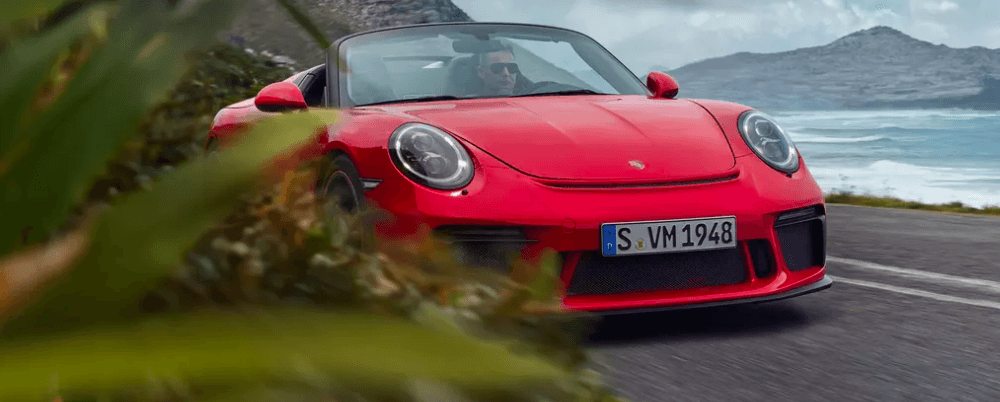 Luxury car fans around Malibu and Oxnard have been waiting on the edge of their seats for the reveal of the new Porsche 911 Speedster, and it did not disappoint. Find out what awaits shoppers with a need for speed inside with the Porsche release!
Performance Powerhouse

Packed full of power, the new Porsche 911 Speedster is ready to tear up the track, as well as the Westlake Village streets. Opting to skip the turbocharged engine, and instead feature a naturally aspirated 4.0-liter flat-six powerplant, the new Porsche 911 Speedster produces a monstrous 502 hp and cranks out 346 lb-ft of torque. The performance of the 911 Speedster is further boosted with:
A 6-speed manual gearbox, which sheds the excess weight of the typical 7-speed manual
Individual throttle bodies, which can rev to 9,000 rpm
A mear 3230 lb curb weight
All of these features add up to create a speed demon which can hit achieve a whopping top speed of 192 mph!


Lightening Up
To achieve the impressive 3230 lb curb weight, Porsche did more than just swap out transmissions. They also included modifications such as:
A manually operated convertible top
Carbon fiber fenders
Carbon-ceramic brakes
Trimmed windshield
Twin-hoop rear deck
This lite model allows the Porsche 911 Speedster to hit its incredible speeds and leave the competition in the dust.
Porsche Speedster Price
To get the privilege of driving one of these limited release Porsche models, Agoura Hills drivers can expect to pay a starting MSRP of $274,500. With production limited to only 1,948 units, it's no surprise that this exclusive comes at a premium.
Discover the new Porsche 911 Speedster For Sale
If you are luxury car aficionado and want to talk shop about the lastest Porsche releases, like the 911 Speedster or 992, the team at Porsche Westlake is standing by to answer all of your questions. To keep up with the latest in Porsche models, or to take a new Porsche model on a test drive, get in touch with the team at Porsche Westlake today!
Want to learn more about Porsche itself? Learn about Porsche history with help from our team.